4 Amtrak Experiences You'll Enjoy While Onboard
By Amtrak Vacations
Monday, May 14, 2018
Read time: 5 minutes
Are you considering taking a North American train trip on Amtrak? Maybe you've been thinking about planning an overnight or cross-country rail journey to the national parks? Simply need more reasons to take the train? You've come to the right place. While climbing onboard Amtrak alone is worth the ticket, there are so many experiences that make choosing to take the train—versus driving or flying—the ultimate way to explore North America. Train rides are as much about what you'll see and enjoy along the way as where you're going.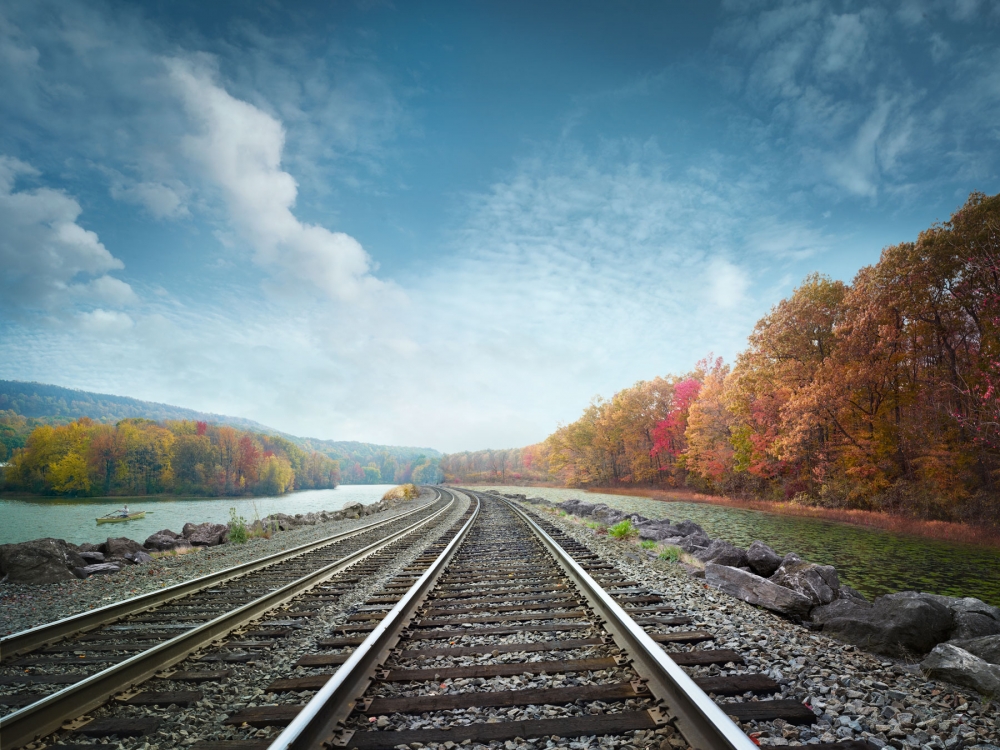 With Amtrak Vacations, your journey begins when you climb aboard. The destinations and packages we offer show passengers what it's like to spend life's special moments riding the rails somewhere memorable. Some of our most popular sellers are:
Grand National Parks with Yellowstone, Yosemite, and the Grand Canyon
Glacier National Park and the Canadian Rockies by Rail
Portland, OR Ultimate Getaway
Northern Rail Experience
New Orleans Ultimate Getaway
New York City and Washington, D.C.
Discover all the onboard experiences that await, then book your trip and let someone else do the driving.
Arrive at Your Destination Well-Rested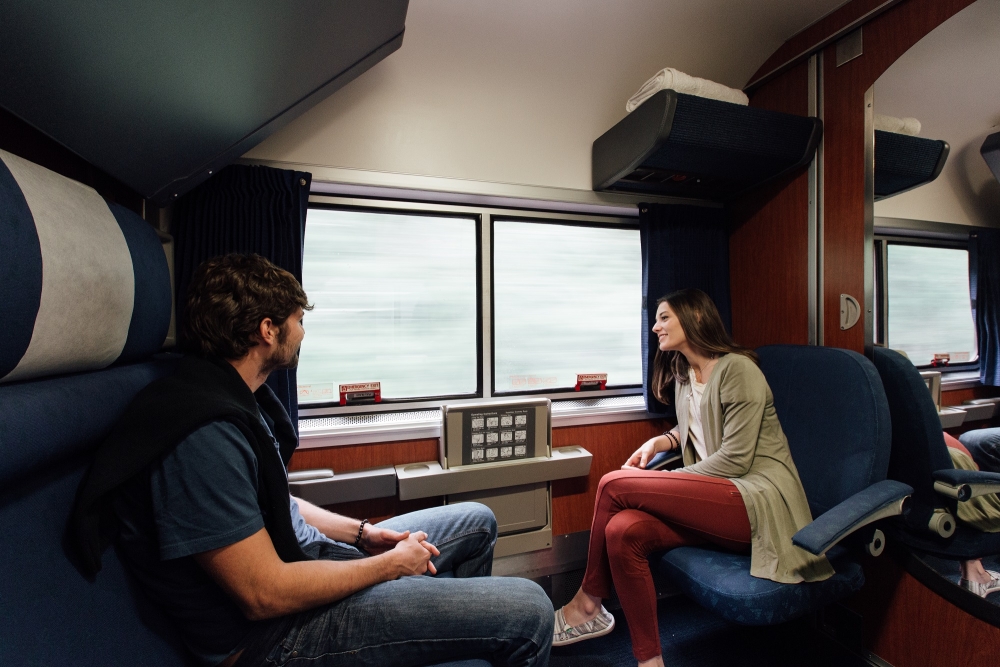 When you travel with Amtrak Vacations, that means you'll always have choices when it comes to choosing
sleeping accommodations
on the train. Regardless of the accommodations you choose to book—Roomette or Bedroom—fresh bed linens, towels, and soap are included, as are meals in the dining car, bottled water, morning juice and coffee, the daily paper, and Sleeping Car attendant services.
What's the difference between a Roomette and a Bedroom?
Roomette:
The best option for a solo traveller, a couple, or friends travelling together,
a Roomette
features two reclining daytime seats that easily convert to a bed at night and an upper bunk that folds down. The Viewliner Roomette offers an in-room toilet and washroom facilities, while Superliner Roomettes have shared restrooms and a shower at the end of the corridor. Each room comes equipped with a landscape window to take in the passing sights, reading lights, climate control, and a garment rack.
Bedroom:
If you're looking for extra space and privacy,
book a Bedroom
(big enough for two adults and one to two suitcases). Offering an en-suite sink and vanity, enclosed toilet and shower, freestanding chair and sofa, and a larger landscape window. The Family Bedroom features everything a regular Bedroom offers, except it has two adult berths and two children's berths. The Accessible Bedroom has ample wheelchair space with an in-room sink and toilet.
CLICK HERE
to learn more about the Amtrak Vacations onboard experience.
FLASH SALE: Upgrade to a private sleeping room onboard the train between 16 May and 26 May and SAVE up to £250 per person!* Learn more »
Views from the Observation Car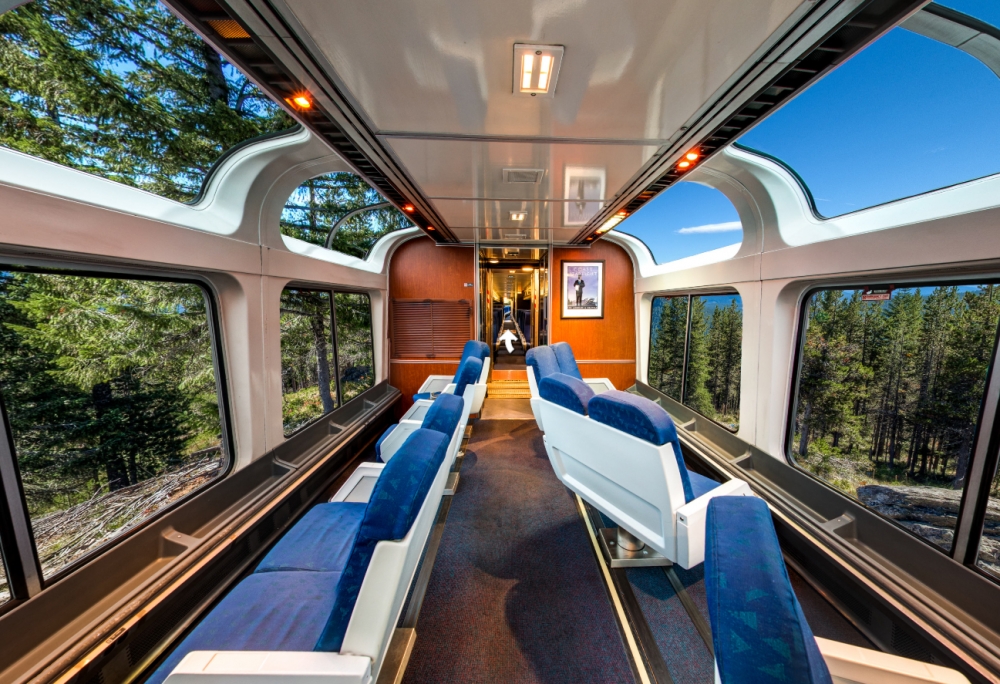 Wall to ceiling windows ensure you'll always be able to take in views from every angle imaginable. Whether you want to travel along the West Coast for a few hours or board a cross-country train, you're guaranteed ever-changing scenery and unparalleled landscape views. The geography in North America is just as beautiful as it is diverse. For example, on the
Coast Starlight
, which runs from Los Angeles to Seattle, you'll see the snowy peaks of the Cascade Range, Mount Shasta, and the glistening waters of Puget Sound. If you take the Lake Shore Limited on the East Coast, which runs from
New York
or Boston to Albany and then on to Chicago, you'll see the Hudson River and travel along Lake Michigan. Choose to take in the incredible views while listening to your favourite music, enjoying a snack from the Cafe Car, reading a few chapters of a great book, or meeting your fellow travellers. You can stay connected while you travel with Amtrak's basic Wi-Fi service (in select trains). The atmosphere of the Observation Car frames the landscape in such a way that what you'll see out of the windows easily becomes a conversation starter. The scenic journey is a holiday in itself, and you'd never get these kinds of views 30,000 feet up in the sky!
CLICK HERE
to learn more about the Amtrak Vacations onboard experience.
The Dining Car - A Restaurant on Rails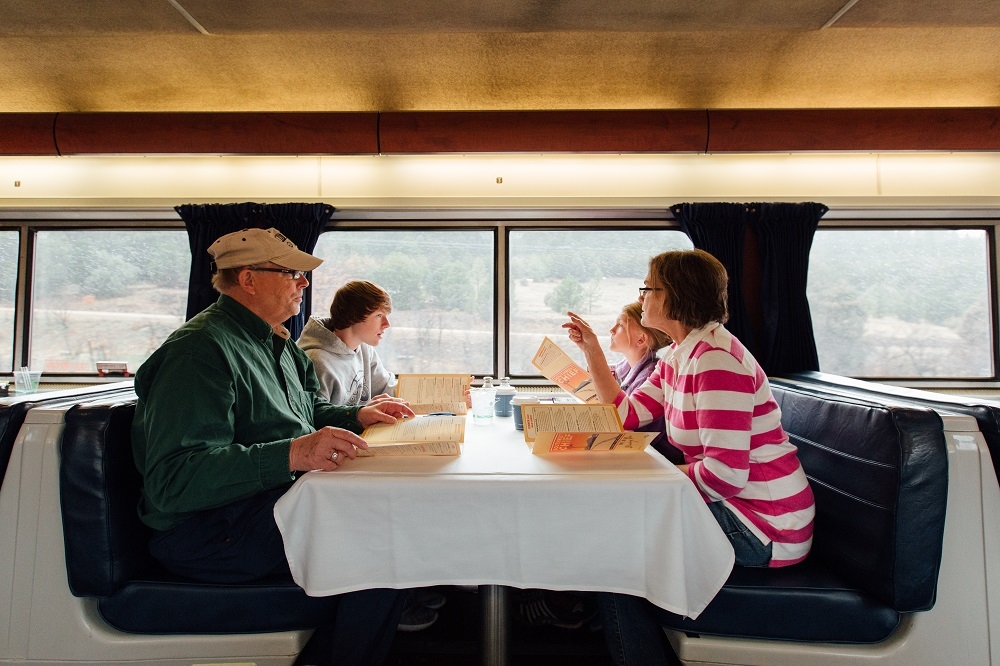 Although you are allowed to bring your own food on board, Amtrak also provides a wide variety of dining choices to choose from, including full meals in the Dining Car and lighter fare and snacks in the Cafe Car. The Dining Car is open for three meals a day. As mentioned above, if you book a Sleeper, all meals are included during your rail journey (drinks are extra). Reservations are always required for dinner, sometimes required during lunch and never required for breakfast. Speaking of breakfast, one of the best things about waking up on the train is that you don't have to leave your Roomette or Bedroom. If you want, you can stay in bed all morning or even all day, and your attendant will even bring your meals to your room. From steak and a cheeseburger to french toast and strawberries or eggs and bacon, Amtrak's Dining Car will satisfy your hunger. In the Dining Car, you'll also have the opportunity to connect with other travellers, as couples and solo riders don't get an entire table to themselves.
CLICK HERE
to learn more about the Amtrak Vacations onboard experience.
What About Your Luggage?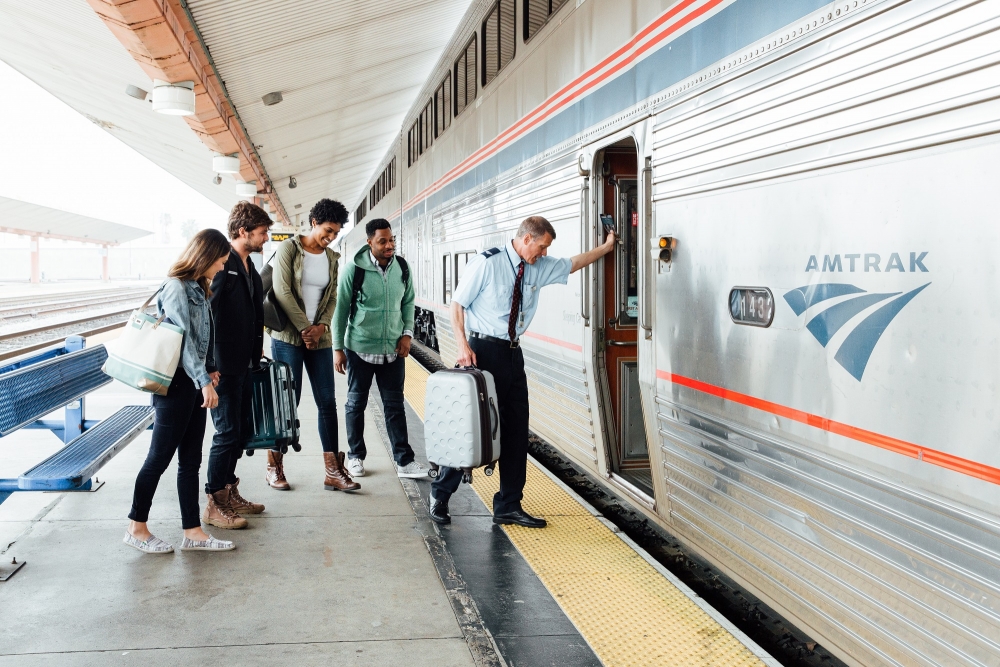 It's always good to know what types of
luggage you're permitted to bring onboard the train. Each passenger is allowed to bring two personal items and two carry-on items each. Personal items must weigh 25 pounds or less and be 14 x 11 x 7 inches. Carry-on items must weigh 50 pounds or less and be 28 x 22 x 14 inches. You can also check up to four bags (two free of charge) and two for $20 per bag, which cannot exceed 50 pounds and 75 linear inches (combined length, width and height). On the Auto Train, two carry-on bags are allowed per passenger. There is no checked baggage service, however, you may keep your bags inside your vehicle (access not available while in route).
CLICK HERE
 to learn more about Amtrak Vacations luggage guidelines.
Visit our WEBSITE for more information on all Amtrak Vacations North American rail holidays!