10 Tips For First-Time Train Travelers
By Amtrak Vacations
Sunday, July 26, 2020
Read time: 3 minutes
At Amtrak Vacations, we regularly query our customers about their experience riding the rails and ask them for their best train travel tips - especially any advice they may have for first-time travellers who may not know the ins and outs of life onboard the train. The following 10 tips are some of the most commonly recommended to ensure a relaxing and enjoyable first-time rail journey!
1. ARRIVE EARLY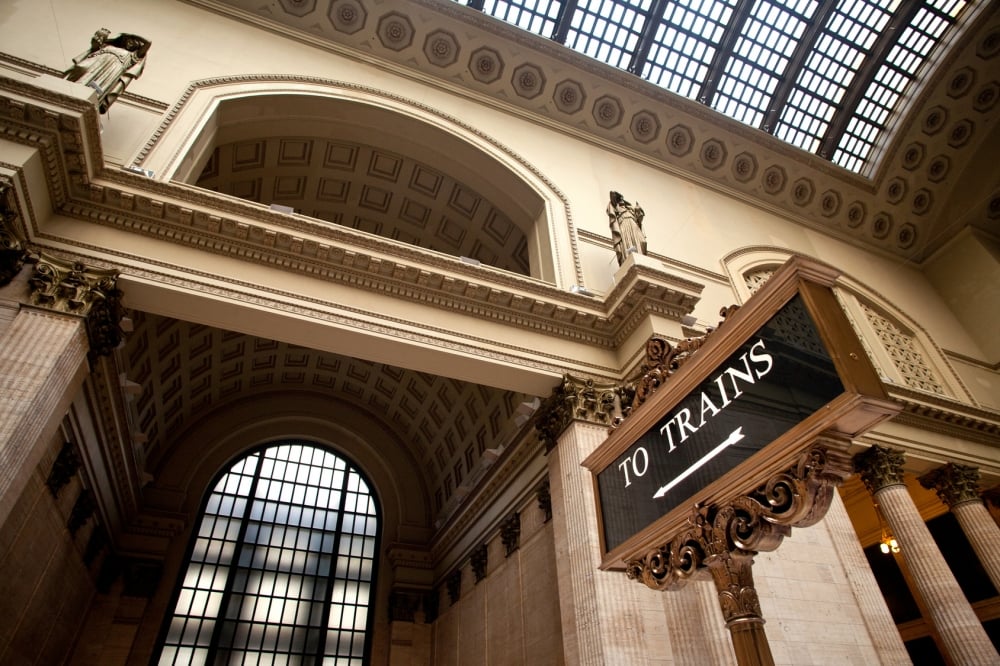 For a smooth trip, arrive at the station at least 30 minutes before your train departs, so you have time to locate your platform and ready any bags you want to have checked. Once at the station, you can review your route, check the length of time between connecting trains, and the current meal schedule onboard the train.
2. CHECK EXCESS BAGGAGE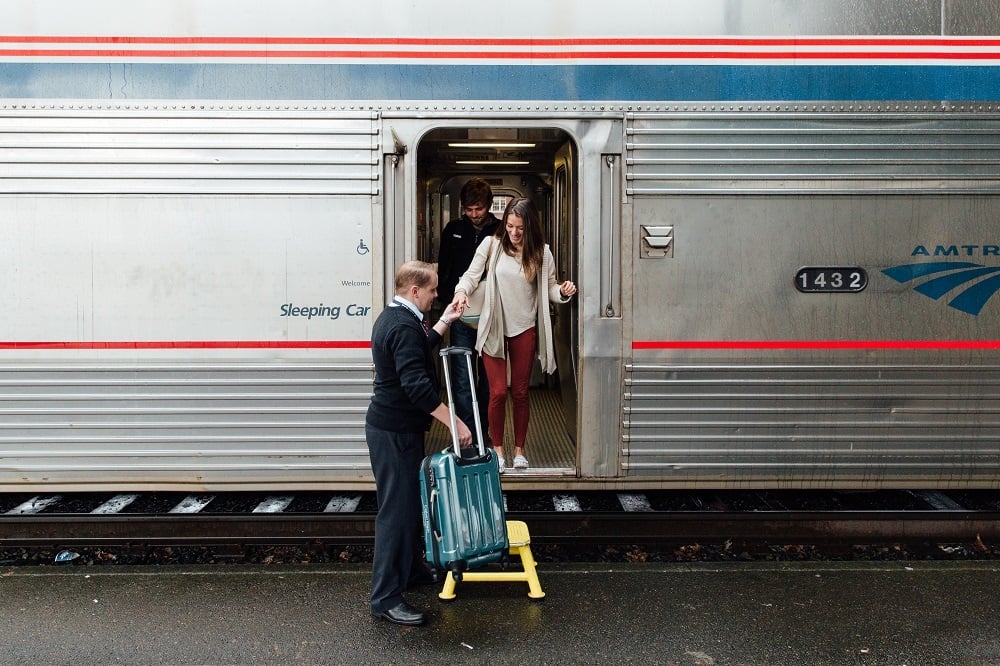 Amtrak's generous luggage policy allows two carry-on bags up to 50 pounds per passenger and two small personal items (such as a purse, laptop or blanket), which can be easily stowed in overhead bins. Beyond that, you can easily check up to two additional bags for just $20 per bag, and an Amtrak agent can help you check and label your bags at the station for easy identification when getting on and off the train.
3. BE COMFY

Travelling is always more pleasant when you're comfortable! Breathable, stretchy clothing and comfortable shoes are key to enjoying your experience on the train. Experienced riders recommend bringing a few small comforts from home too, like a blanket or throw and a pillow.
4. MOVE AROUND AND EXPLORE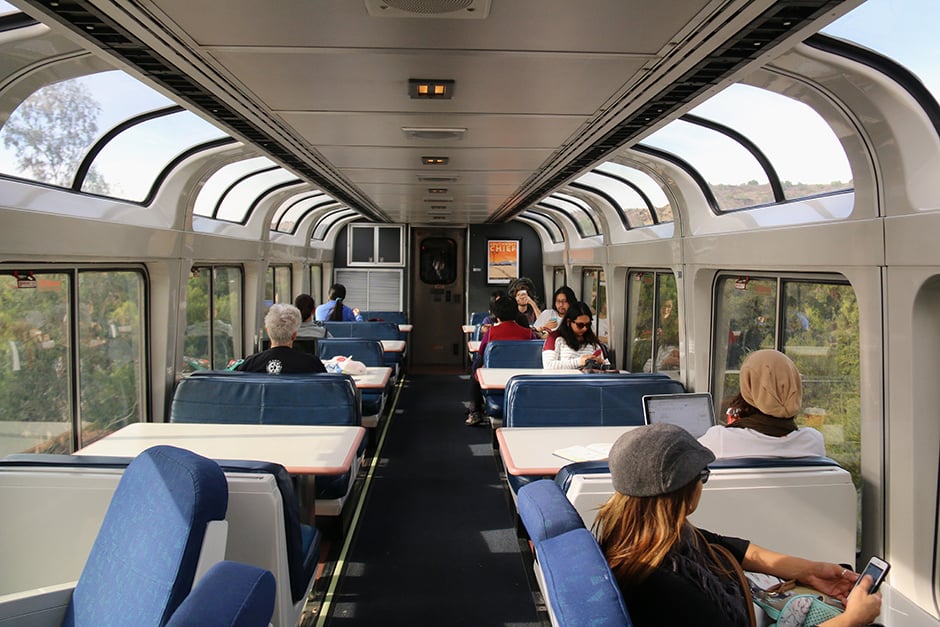 Chances are you'll be pleasantly surprised by what you'll see and who you'll meet when you move around and explore the train. Visit the observation car for panoramic views of the shifting scenery, or grab a quick snack and a drink from the snack car. If you've booked a room onboard the train, enjoy chef-prepared meals in the comfortable dining car, and enjoy the company of fellow passengers sharing the experience with you.
5. GET A GOOD NIGHT'S SLEEP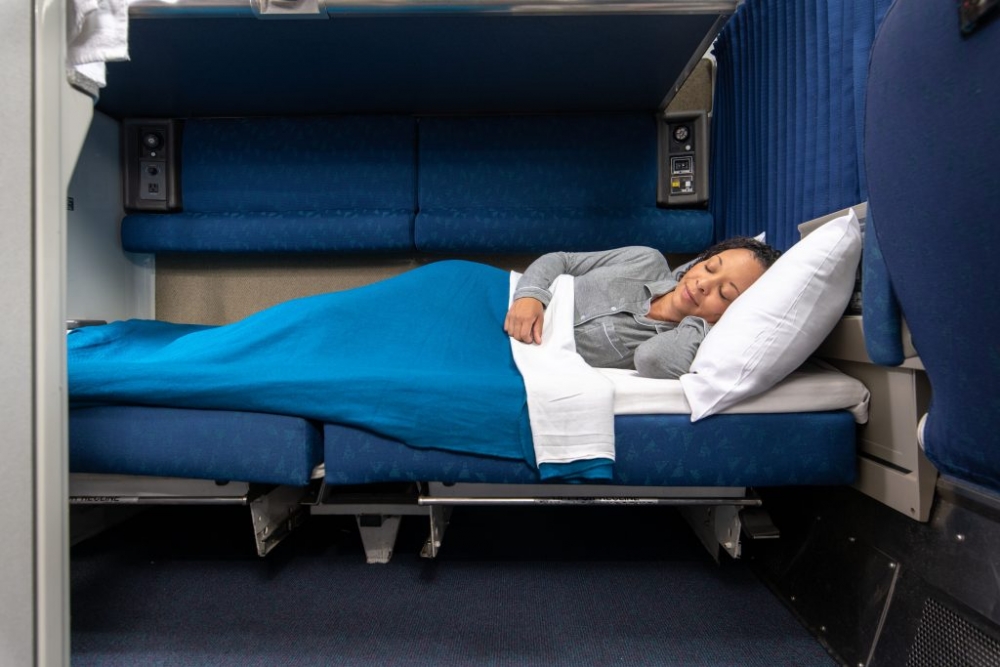 When compared to standard aeroplane seats, Amtrak coach seats are relatively roomy - so much so that many passengers are comfortable reclining in their seats to get some shuteye on an overnight journey. But beyond one night, many riders recommend upgrading to a room with a bed in the train's sleeper car for a better night's rest.
6. KEEP YOUR CAMERA HANDY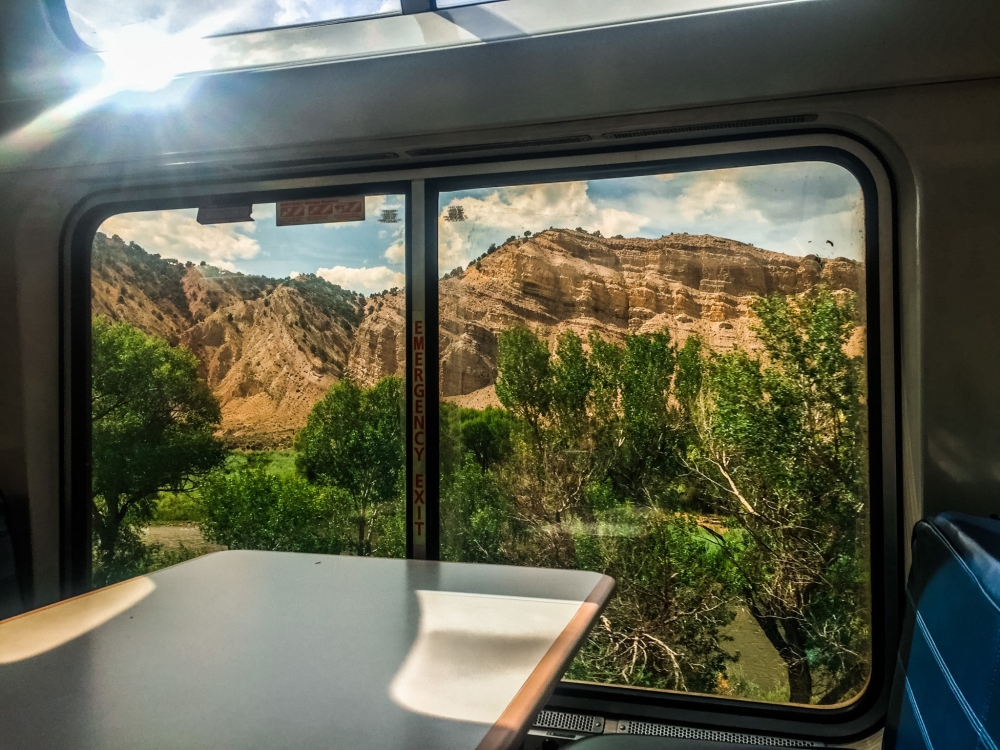 Memories start the moment you step onto the train, and some of the most amazing views are right outside your window. You'll want to keep your camera at arm's reach to be ready to capture it all.
7. BRING SNACKS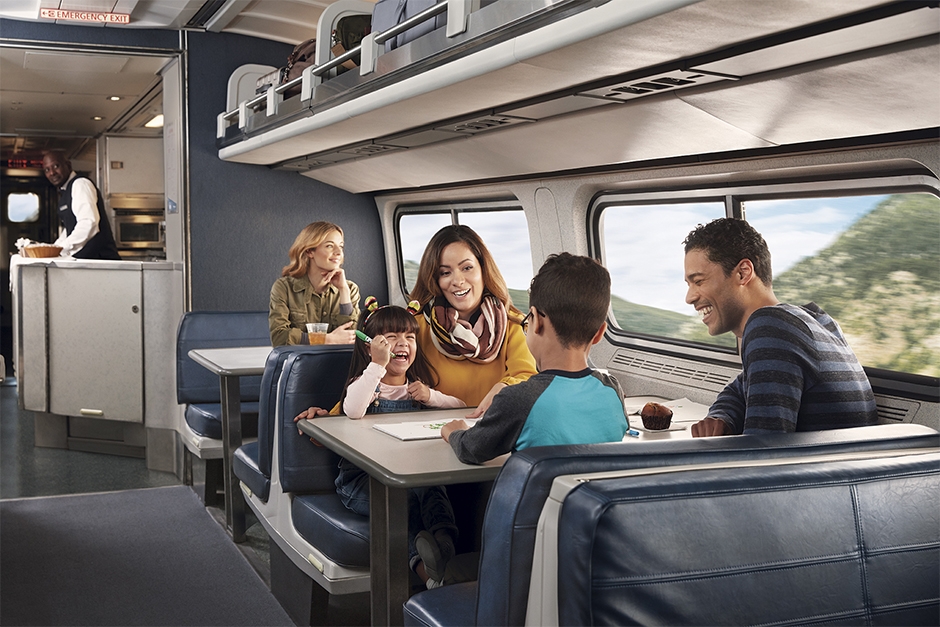 Because Amtrak allows riders to bring food and drinks on the train for consumption in your seat or in your sleeping car, riders recommend bringing along some of their favourite snacks and beverages.
8. UNPLUG (BUT BRING A CHARGER)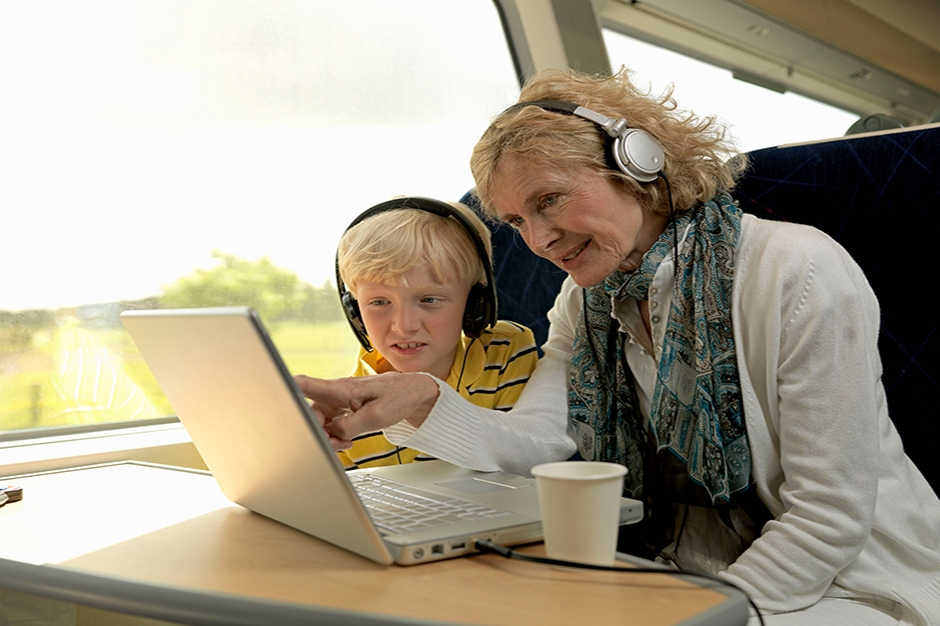 Many passengers relish having the time on the train to actually unplug and read a book, play games, have great conversations or just relax and watch the scenery roll by. That said, each coach seat on Amtrak does have its own outlet, in case you're having major withdrawals. And it's a convenient way to charge all your devices in advance of arriving at your destination.
9. DOWNLOAD STUFF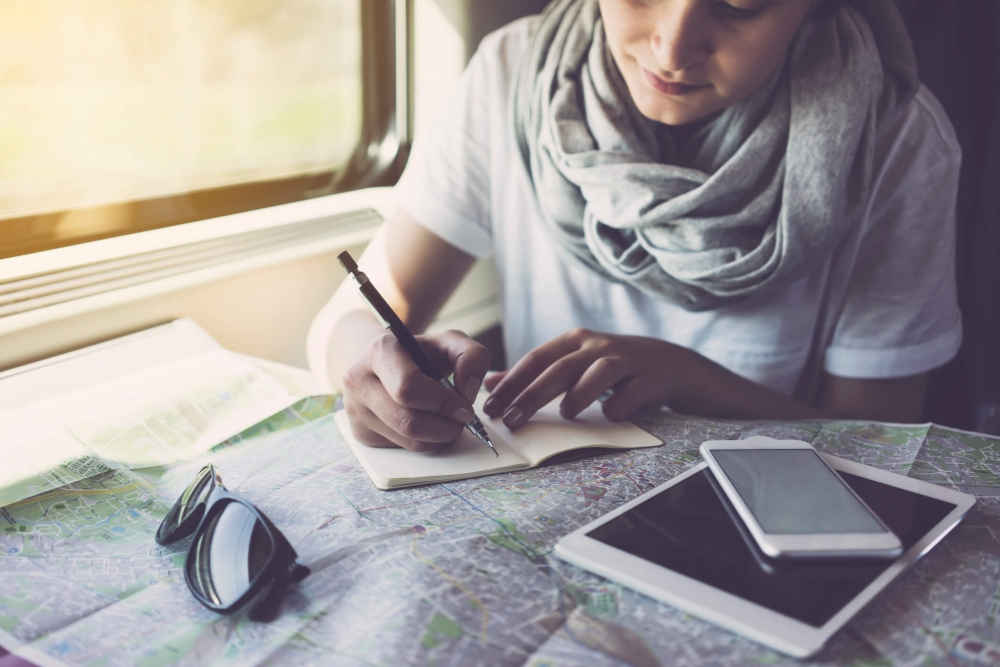 In case your plan to unplug falls through, you'll want to have a backup, so preload your tablet or your phone with a few movies, apps or podcasts. This comes in handy as the sun sets and it becomes too dark to enjoy the scenery out your window, especially if you're travelling with the kids. And bring your headphones to ensure everyone around you has a good experience, too.
10. ENJOY THE RIDE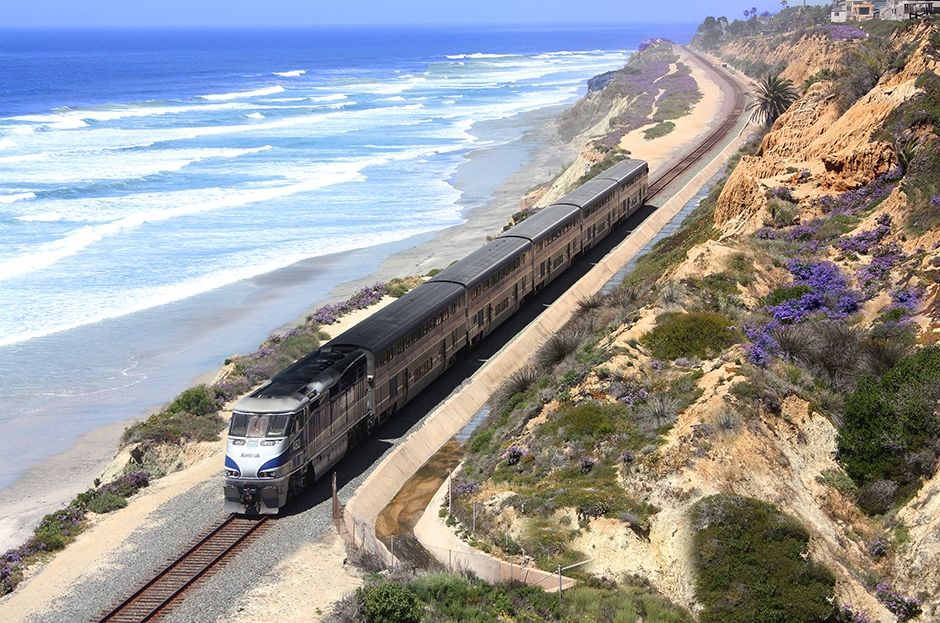 All that's left to do is sit back, relax and enjoy the train experience. Because getting there is half the fun!