Everything You Need to Know About Onboard Dining During Your Amtrak Vacation
By Amtrak Vacations
Friday, June 11, 2021
Read time: 3 minutes
Celebrating Amtrak's 50th Anniversary with a rail holiday and curious about onboard dining options? From full meals to quick snacks, we offer a variety of delicious options designed to fit your travel style with our Traditional Dining, Flexible Dining, and Café Service. Have special dietary needs or want to bring your own personal food onboard? We've got you covered there, too!
Traditional Dining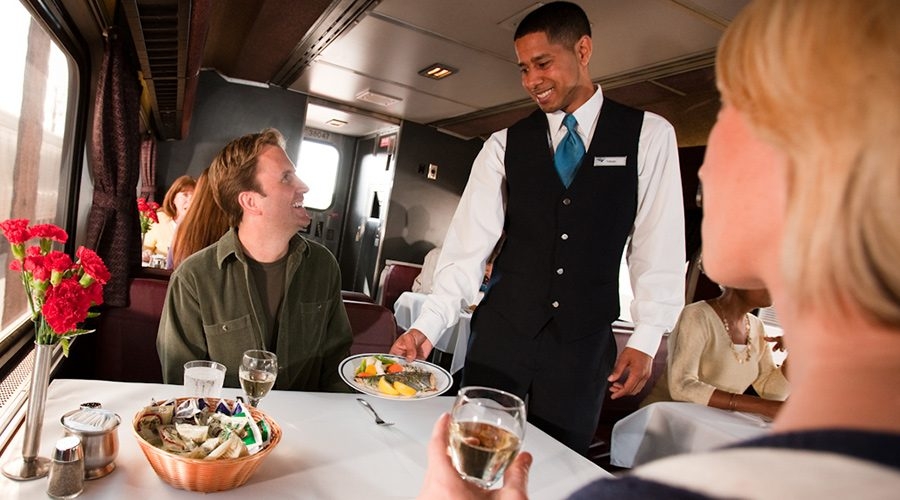 Traditional dining service is provided as an exclusive, complimentary perk for customers with private sleeping accommodations. While reservations should be made for lunch and dinner (a member of the Dining Car staff will go through the train so you can select your preferred mealtime), the traditional onboard dining service is communal seating. One of our traveller's favourite things about traditional dining is that you get to meet new people from all over the globe and share stories over a meal and your included first beer, wine, or spirits selection from the bar.
Traditional dining is currently available in the Dining Car onboard the:
New for 2021
Amtrak's redesigned onboard dining menu includes new chef-prepared meals, including the Amtrak Signature Steak, Railroad French Toast, Grilled Atlantic Salmon, and more.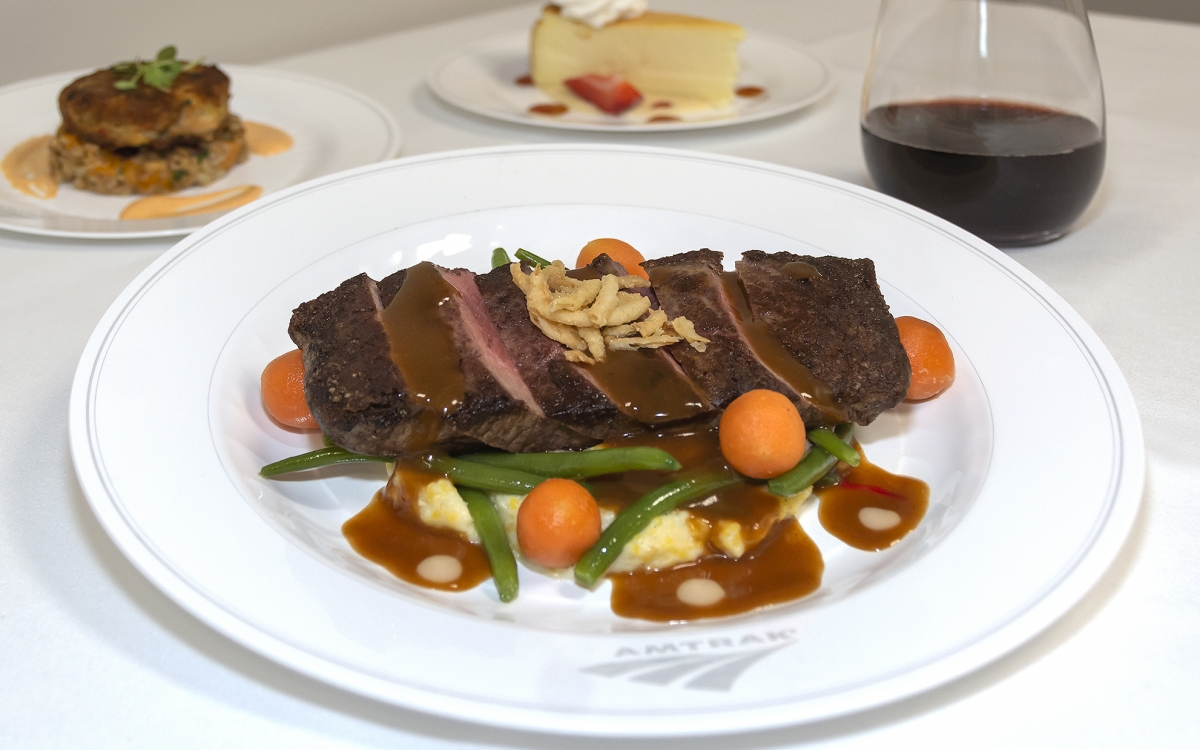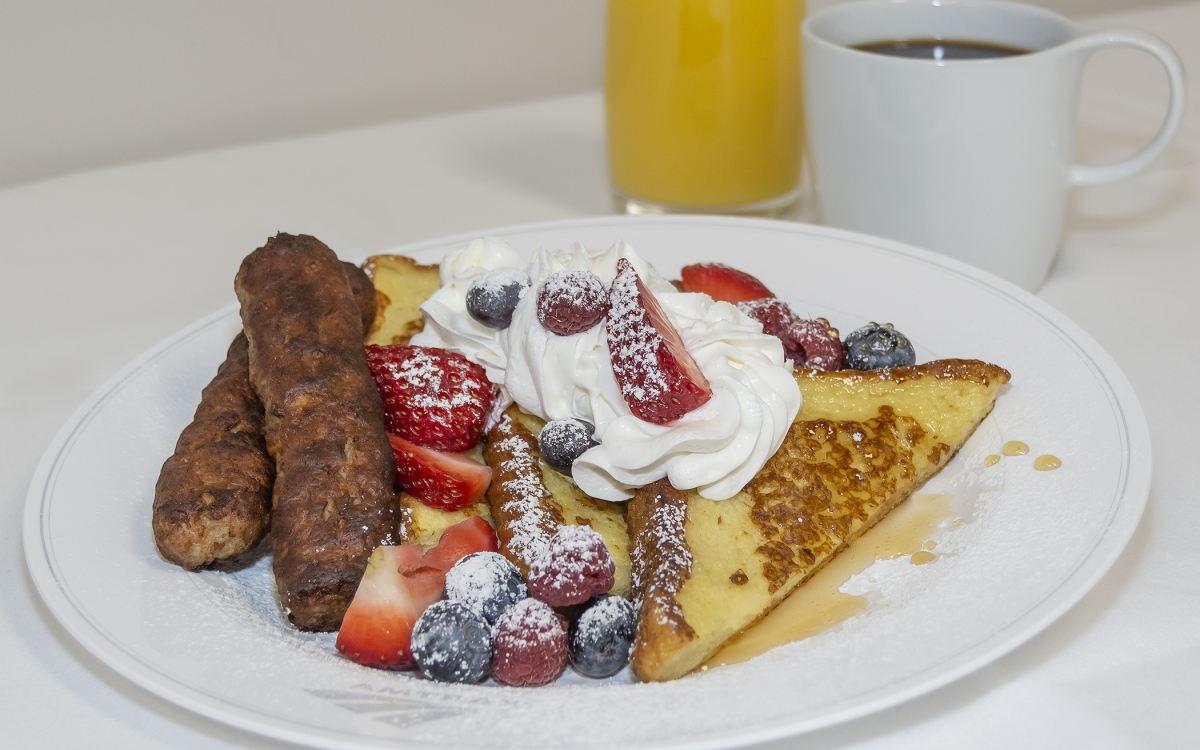 Café Service
Most Amtrak routes also offer Café service, which is available for customers in all classes of service from early morning until late at night. Relax and enjoy the views, play cards, and catch up with friends old and new at our roomy, comfortable tables. Need some lite fare from breakfast? Blueberry muffins, bagels with cream cheese, Greek yoghurt, or fresh fruit will do the trick. Perhaps a sandwich or a salad will do for lunch, and our variety of hot selections including pizza, angus or vegan burgers, and mac and cheese make delicious dinner options. Menus vary by route, but you can get a taste of our Café service selections here.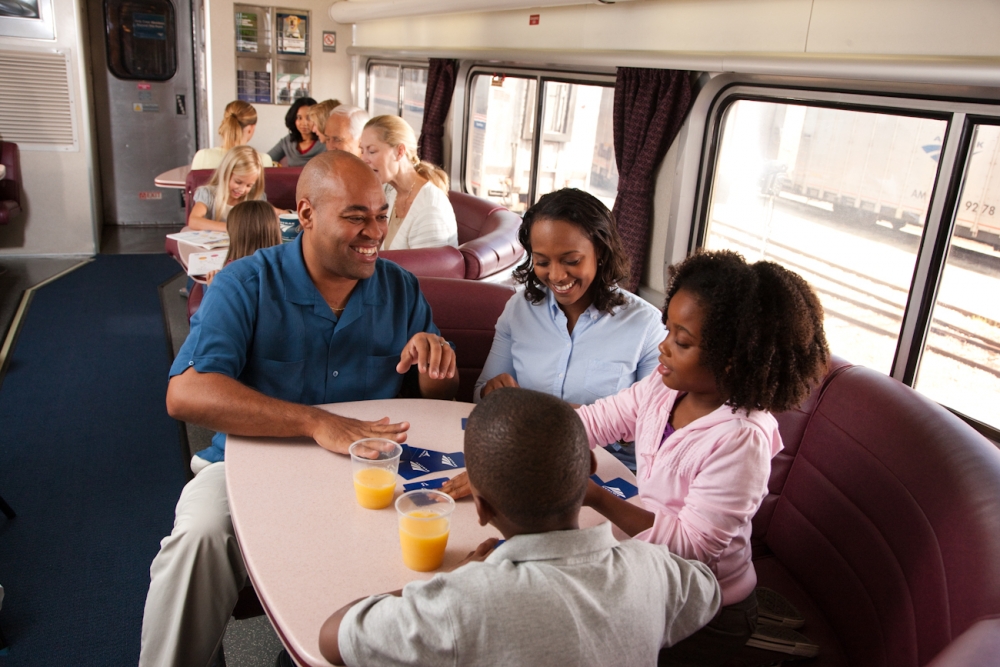 Flexible Dining
Would you prefer a more flexible dining time without the need for reservations? Customers with private sleeping accommodations can also take advantage of our flexible dining service, which includes:
A menu for breakfast, lunch, and dinner that includes hot, ready-to-serve meals
Unlimited soft drinks throughout your journey and a wide selection of wine, beer, and spirits (and the first one is on us!)
Complimentary room service provided by your sleeping car attendant
Exclusive onboard lounge space to dine and socialize 24/7
Have special dietary needs? Both kosher and vegan meals are available for onboard dining on select trains. For kosher meals, please provide advance notice to the train's origin station (72-hour notice is required for overnight trains, while the 24-hour notice is required for Acela First class).
You can also bring personal food and beverages onboard for consumption at your seat or in your private sleeping accommodations. While personal food and beverages are not allowed in Dining or Lounge cars, you may bring them to the upper level of Superliner Sightseer lounges. Please keep in mind that federal health regulations prevent Amtrak personnel from handling, storing, or heating up your food.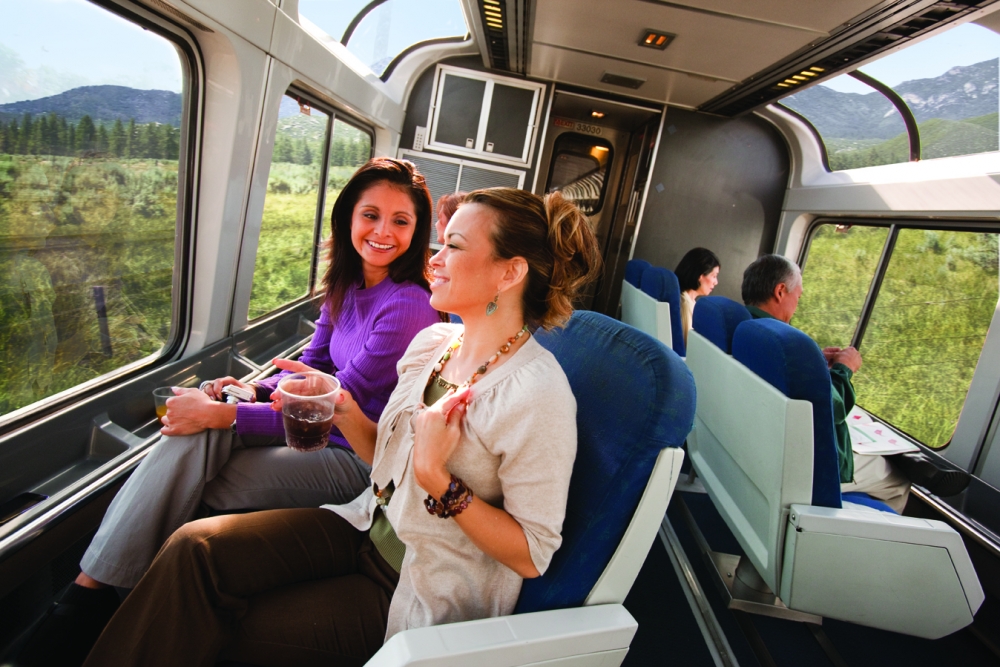 Have more questions about onboard dining during your Amtrak holiday? Check out our Frequently Asked Questions or call us to speak to one of our rail holiday specialists today!